This 1994 Tamiya 1/35 Panther Ausf. G was the third tank I completed after resuming the hobby two years ago. It was a super easy, yet somewhat detailed kit I enjoyed building. Because it was one of those early builds, I wasn't very happy with its paintjob and weathering.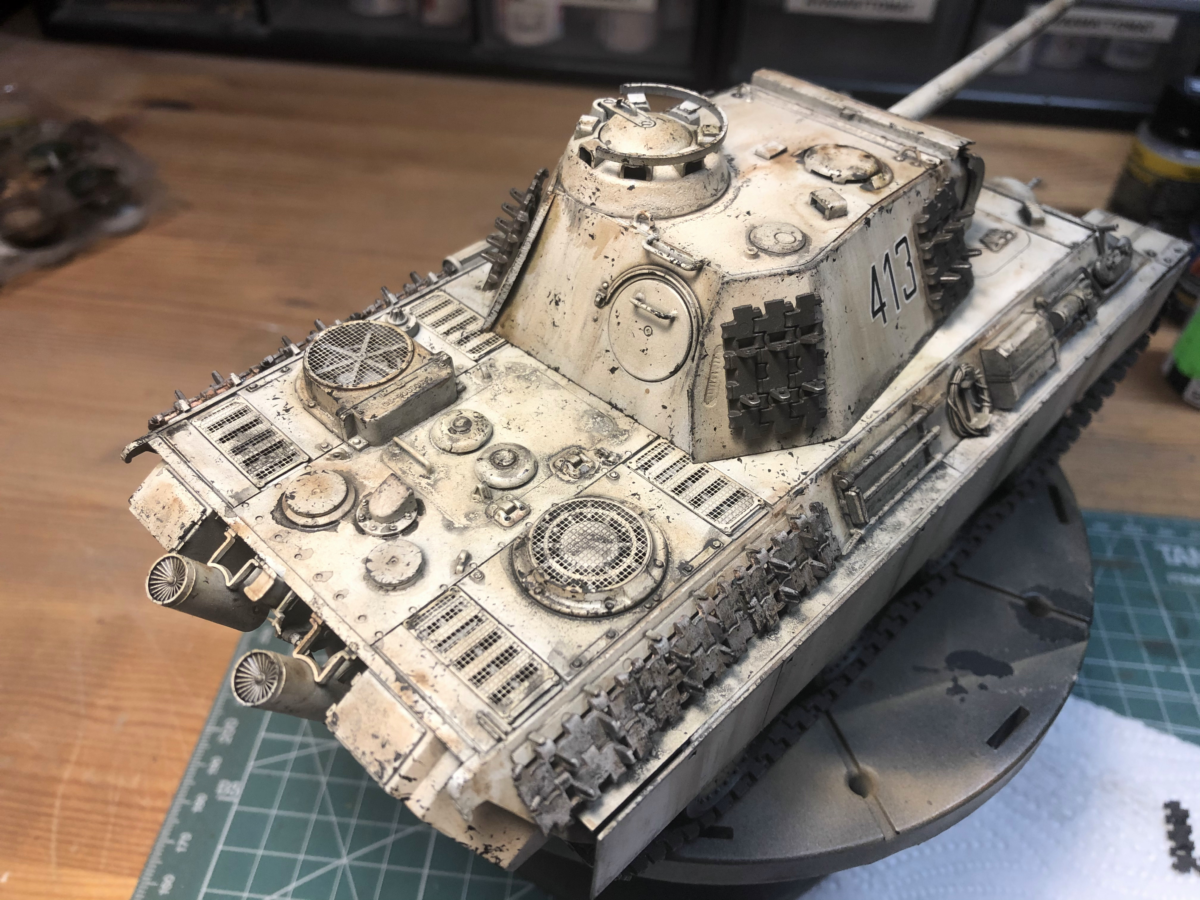 Since this kit does come with rubber band tracks only, I went and ordered the Tamiya aftermarket track link set. Some purist might say that those are for the Ausf. D, but I didn't mind. They are not THAT different.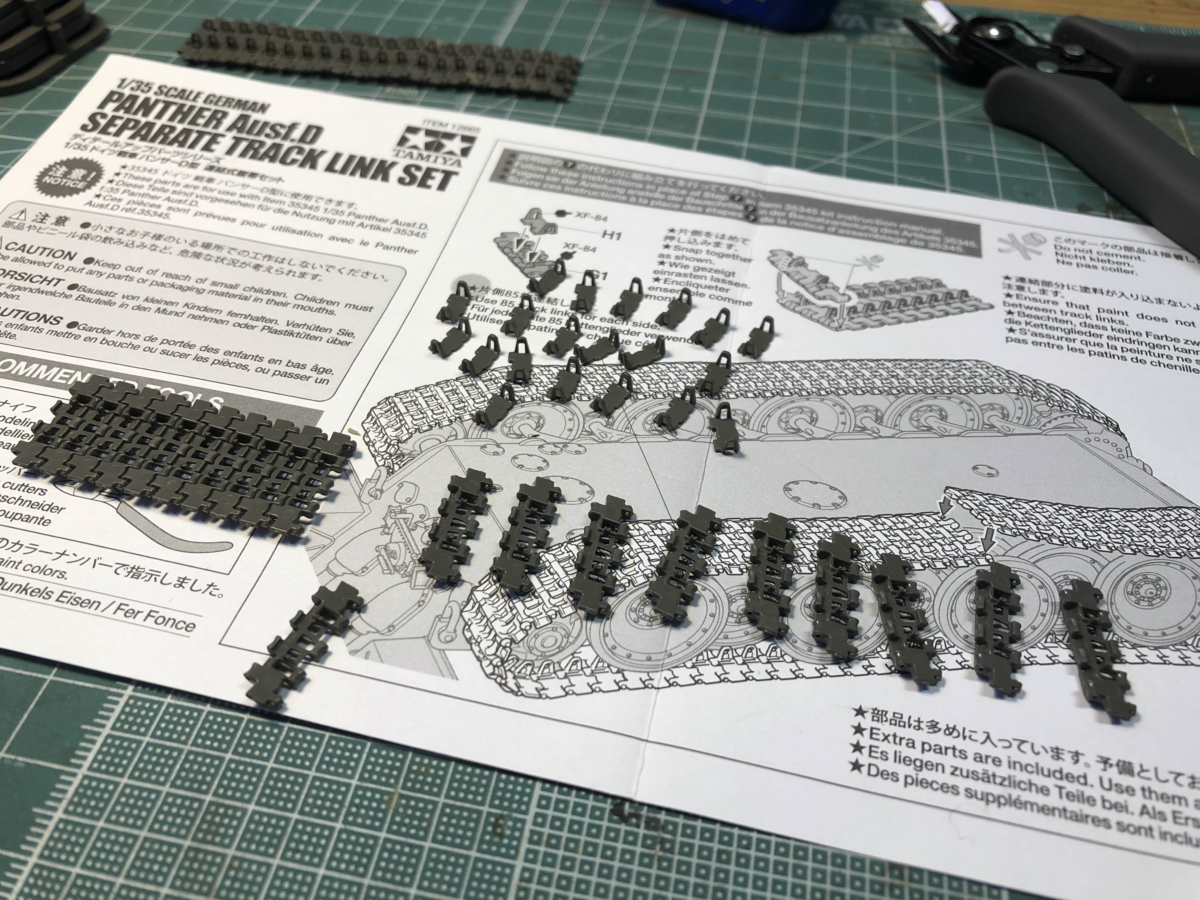 Assembling the tracks was slow and frustrating, but not nearly as painful as the Amusing Hobby FV 4005 Stage II track links, which are just trash. These tracks however are worth the effort. They look fantastic and you can easily adjust the sag (although this time the side skirts cover them).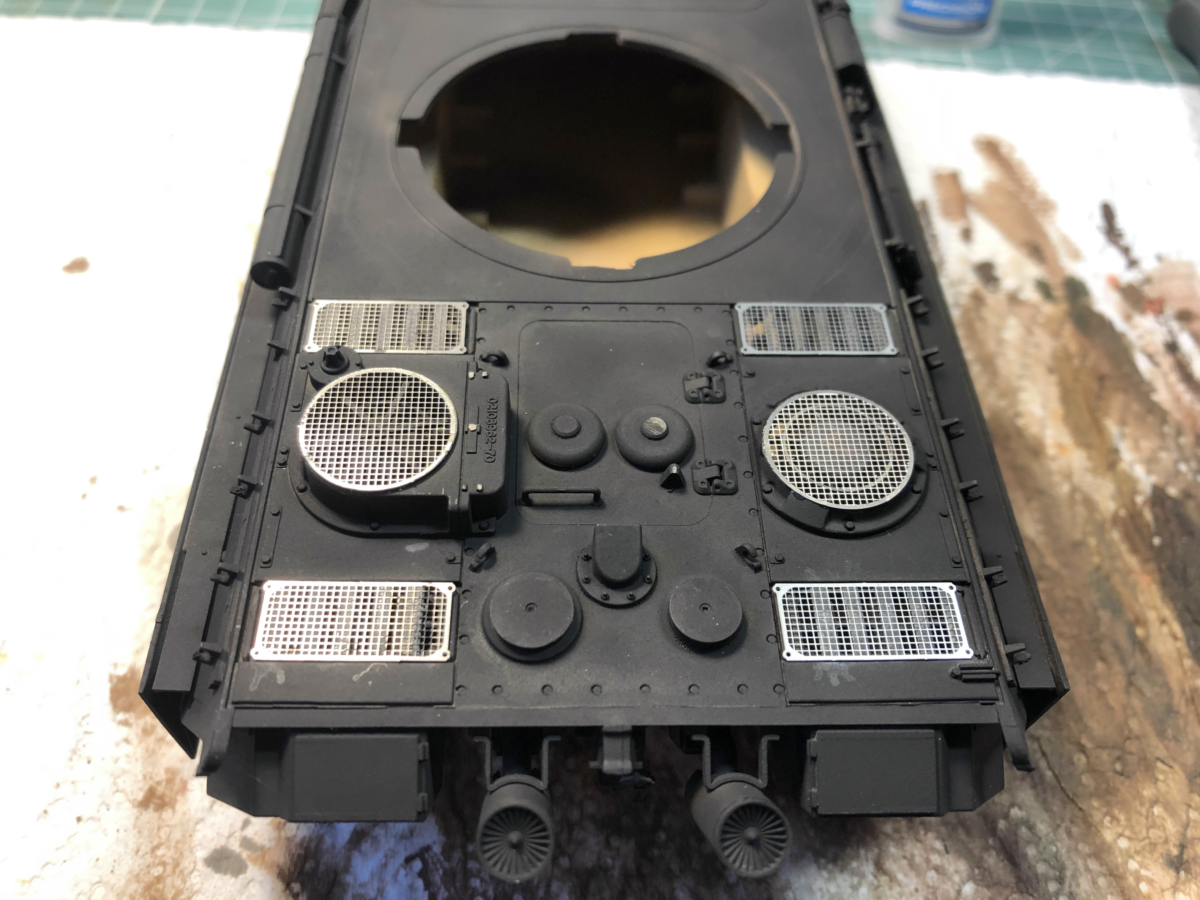 I also got the Tamiya after market photo-etched grill set. The set makes the engine deck look way better.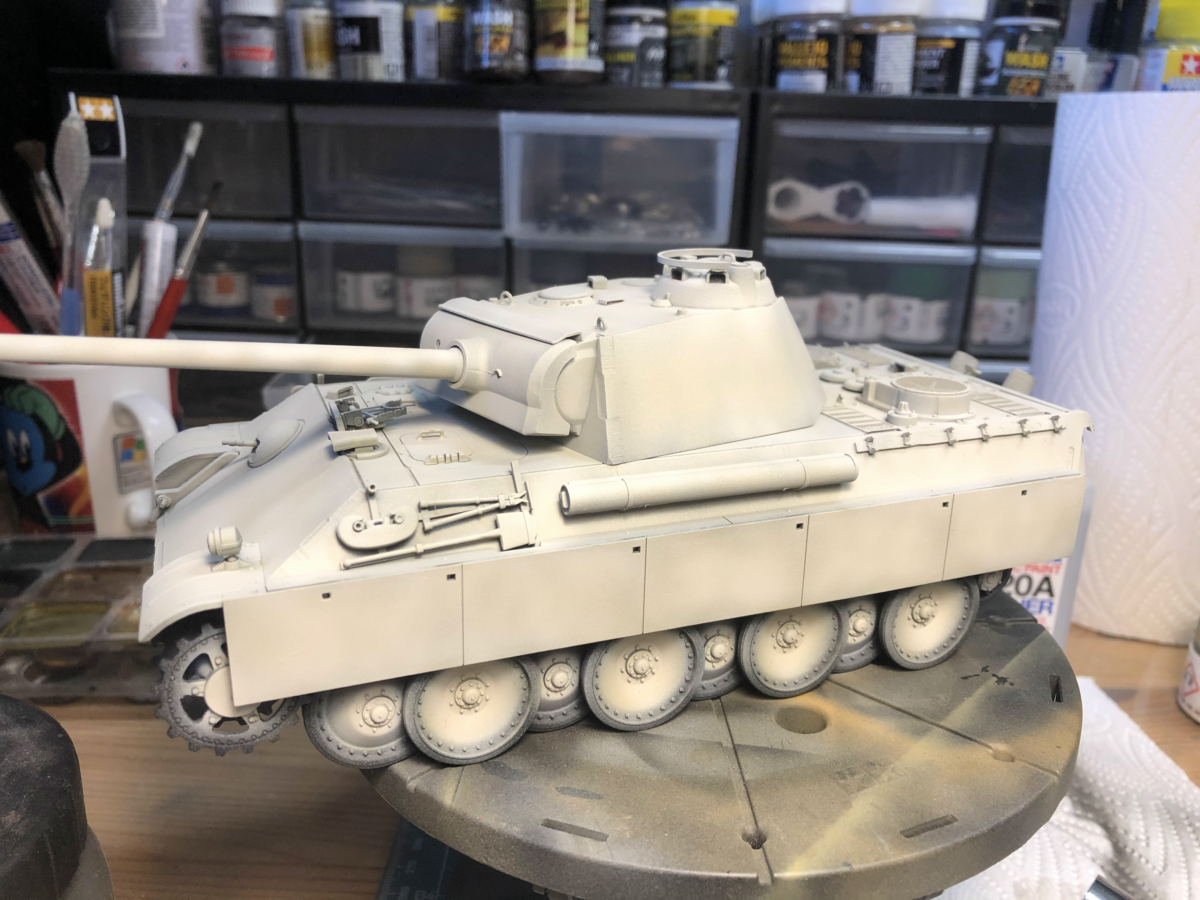 After airbrushing the entire tank with XF-1 Flat Black as shadow coat, I airbrushed it with XF-2 White. You can see I went too heavy with the white and not many shadow areas are visible.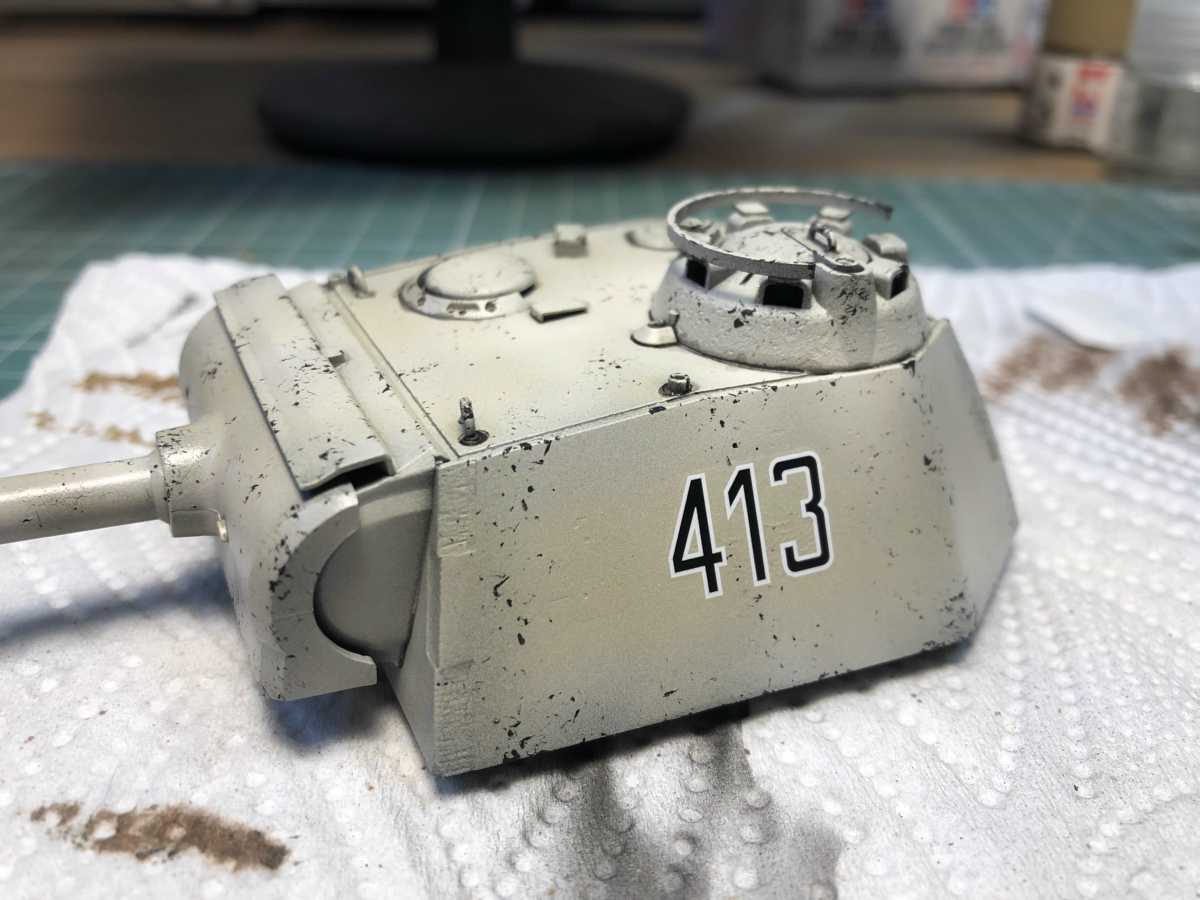 Next it was chipping. I cut a little piece of a shower sponge, held it with a pair of tweezers, dipped it just slightly in XF-1 Flat black and very gently tapped here and there. The decals look wet and wrinkly after applying decal adhesive. They only needed to be left alone overnight and eventually became perfectly smooth.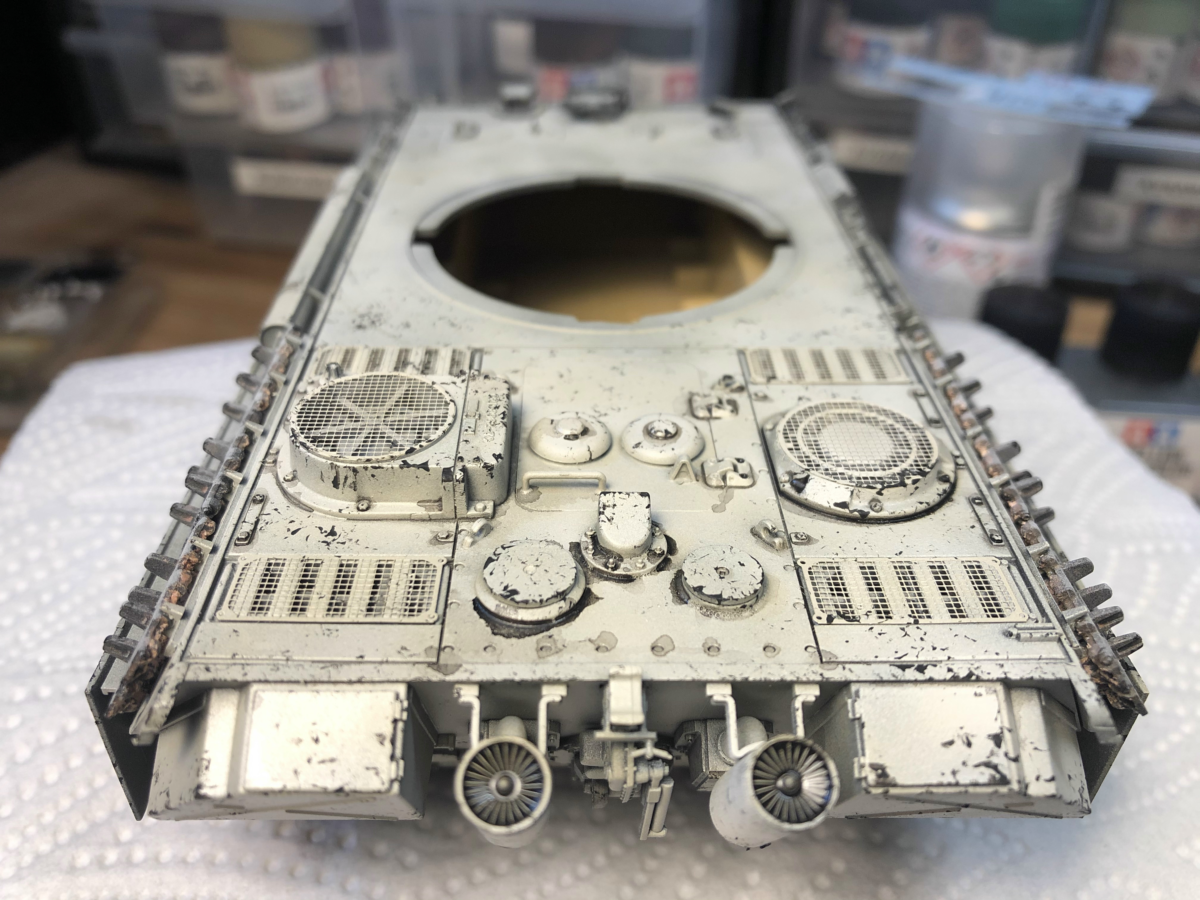 During the weathering I wasn't sure what kind of look I wanted, so I applied a lot of everything. Rust wash, streaking grime, dark grey wash, rainmarks and oil stains.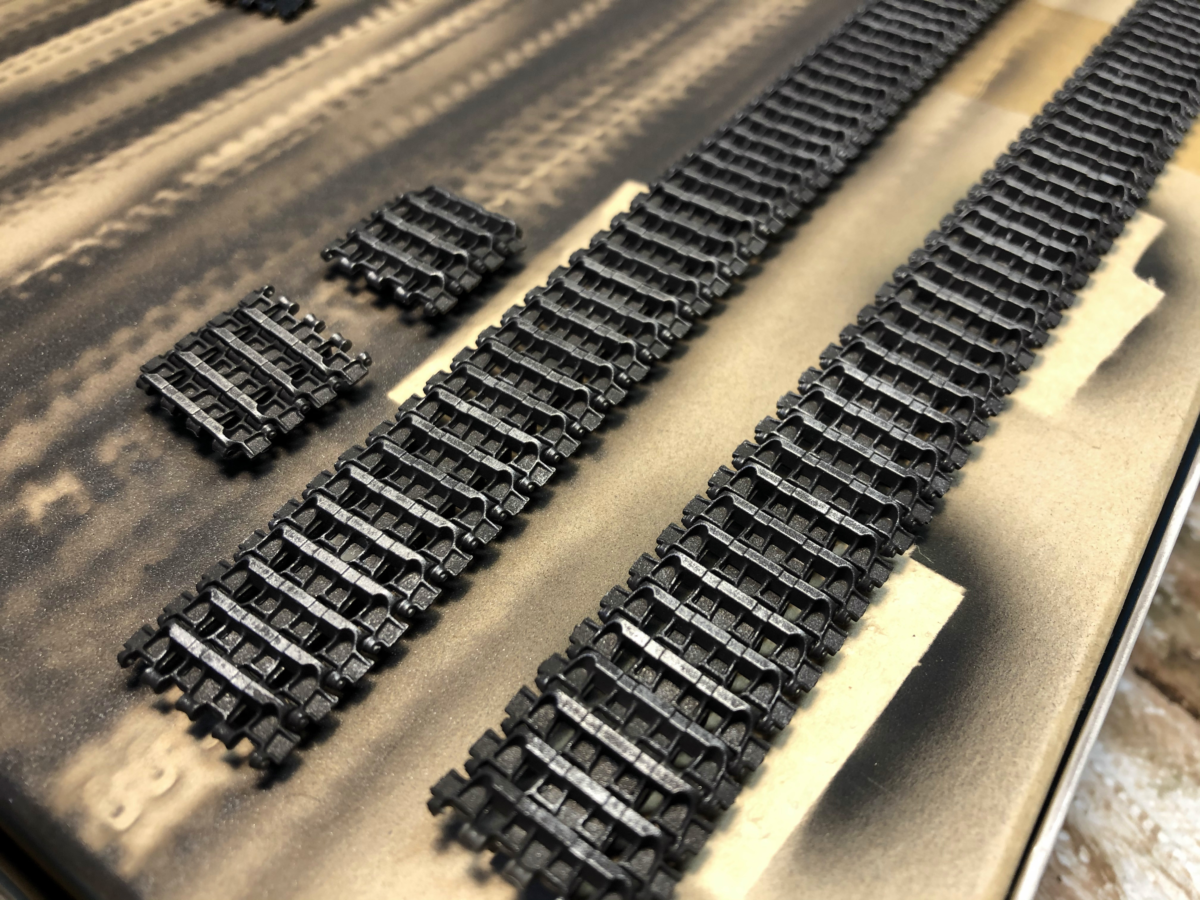 I usually airbrush tracks with a mix of 50% flat black, 25% brown and 25% metallic grey. Then I dry brush the elevated parts with metallic grey so that they look as if the tank had been driving on a hard surface. I usually also add some AK Interactive Track Wash to add a little rusty touch. It also works well as the fixer for mud pigments if needed.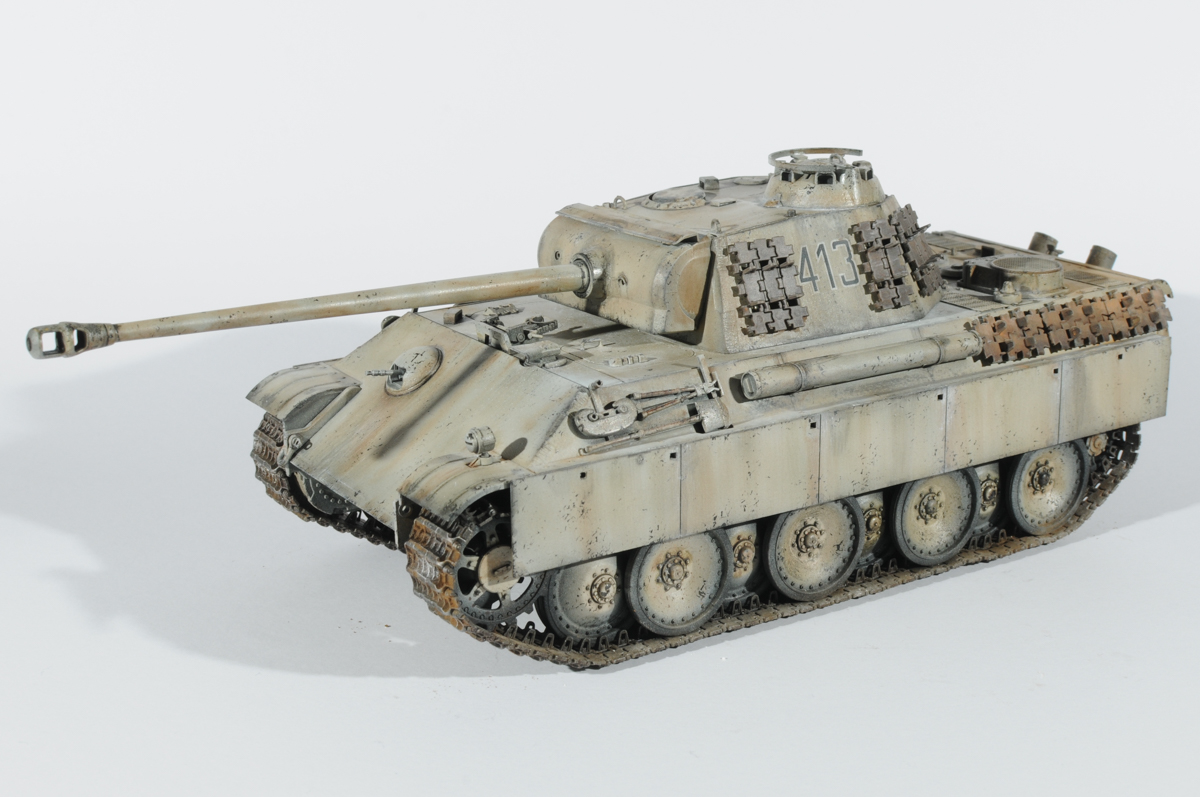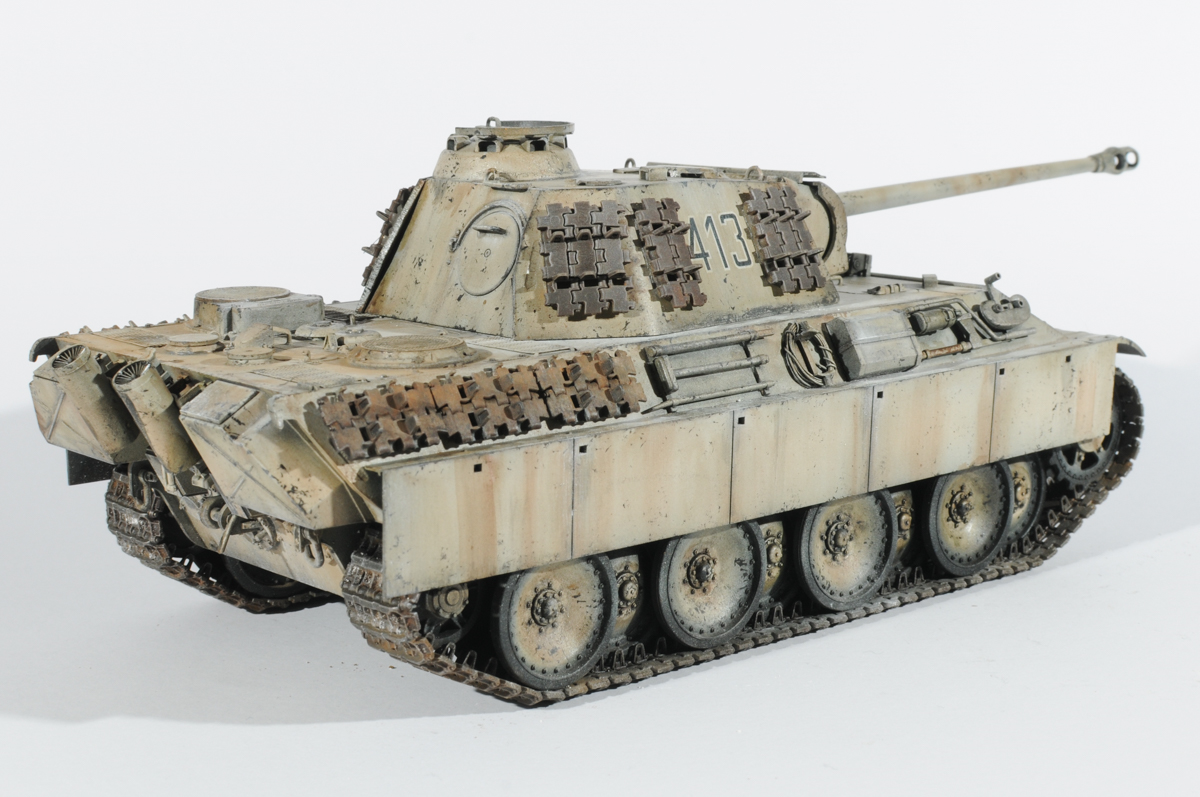 I wanted to decorate the turret with some of the extra track links. It's probably not all textbook but I like it this way. In the end I think refurbishing the Panther really paid off.
All the details you need to know about this kit in Scalemates: https://www.scalemates.com/kits/tamiya-35176-panther-ausf-g–132722